How do I post an ad on Keetro?
In order to post a free ad you need to click on the "Post Ad FREE" button on the main navigation bar which is located below the KEETRO logo on any page of the website.
Then, if you wish you can either:
» sign in (if you already have an account)
» register (see advantages of being a registered user here), or
» simply post without an account by clicking on "Post your ad FREE now!" located in the right hand side window
Next, proceed through the several guided steps where you will be required to insert the ad information and at the end click on "Publish Ad".
After approving your ad, you will receive a notification e-mail containing an activation link. Click that link to make your ad public.
Step 1:

Step 2:

Step 3: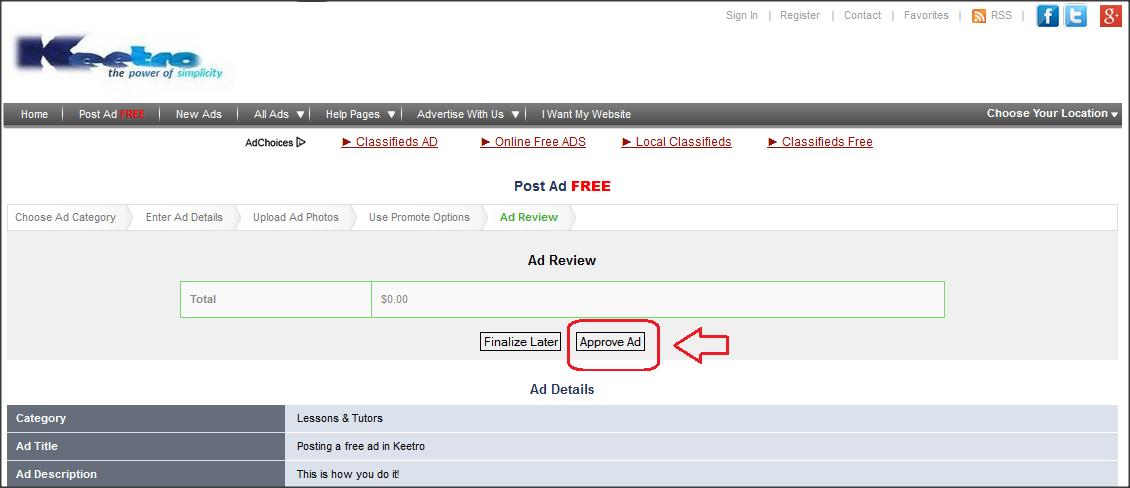 Related Questions and Help Pages: